Narrabeen Sands Hotel
A Local Favourite in Narrabeen
AN IMPORTANT PART OF NARRABEEN HISTORY SINCE 1907
Located in the heart of the northern beaches, the Sands Hotel has been a centre for live entertainment introducing up and coming bands since the 1970's when it was previously called 'The Antler'. Bands such as The Church, Midnight oil, Powderfinger and Cold Chisel have all played at this iconic Hotel.
Today The Sands Hotel still offers great live entertainment bringing local and international talent to the northern beaches. We cater to everyone with our relaxed lounge bar which boasts great ocean views, casual dining in the bistro and a large variety of beverages to choose from. If sport is your thing, we have all live games on show over at the lake bar as well as the outdoor terrace, tab and pool tables. All this combined with weekly specials, function facilities and brand new accommodation in the same building, The Sands has something for everyone.
Being in the heart of the Northern Beaches close to transport and with surrounding suburbs of Mona Vale, Dee Why, Newport, Collaroy, Palm Beach, Avalon and Pittwater the Narrabeen Sands is the perfect place to play, work and rest.
TEMPORARY WHEELCHAIR & PRAM ACCESS
Wheelchair and pram access is temporarily only available via our Accommodation lift on carpark level 2 and then a ramp on Pittwater Rd side of the Hotel.
Book a table
The Ocean bar and courtyard is the ideal place to enjoy a relaxing meal from our extensive bistro selection. We offer meals to suit all types of appetites from Porterhouse steaks to a light Sharing platter for two. Accompanied by a glass of wine or an ice cold schooner, we guarantee your taste buds will not be disappointed.
The Sands bistro offers plenty of fresh and healthy options for the whole family, including the kids. Friday through to Sunday we offer an all day menu available from both bar areas.
Whether it's a meal with the family, or a meal with your mates we have something on offer for everyone.
We also offer a kids menu.
Free WIFI available

Entertainment featuring live music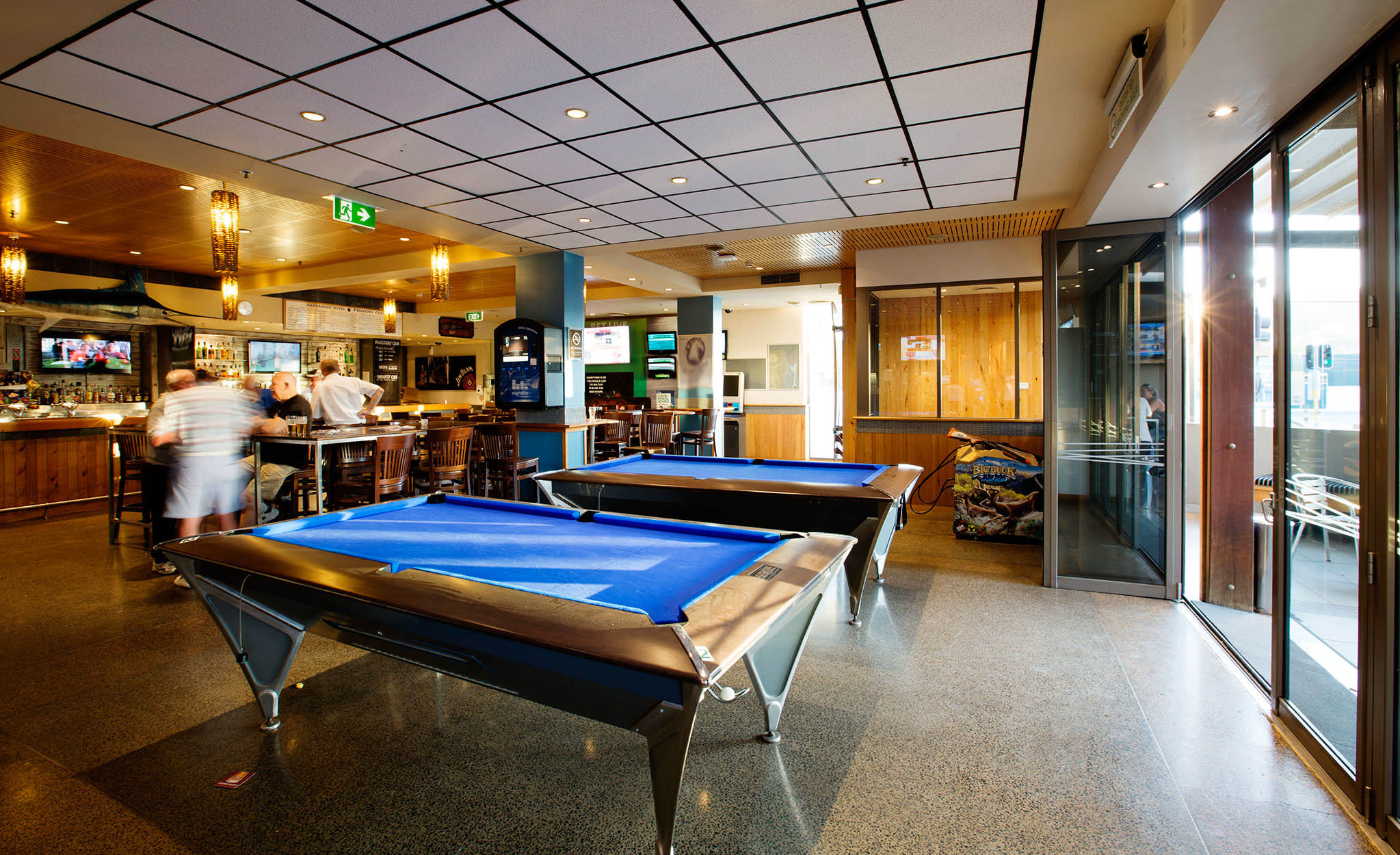 Oceans Bar
The Sands has two main bars with the Ocean bar adjacent to the picturesque Narrabeen beach. The open plan layout offers something for everyone with casual dining areas, comfortable lounges and plenty of light and space. It has been specifically designed with the theory of "bringing the outside in" and is the perfect place to enjoy a meal from the innovative bistro menu or an ice cold drink from the enticing beverage list all year round.
The Ocean bar is fully equipped to maintain The Sands love affection with entertainment with regular live performances that keep the crowds entertained with the sounds of the Sands.
Sports Bar
The Lakeside bar is the ideal place to share a drink in this private bar and courtyard. A fully equipped TAB and more plasma TV's than you can count means the Lakeside bar is all you need when it comes to watching sport and special events.